ActaMelia's mission is to provide learning strategies and solutions that will allow you to reach your business goals, ensuring your success and that of your organization.
Small enough to be flexible and affordable, big enough to tackle the most challenging projects! Founded by Sophie Lanoix in 2014, ActaMelia can now count on several partners to provide solutions to all your human performance issues. 
Based on solid real-life experience and academic data, our approach to learning is innovative and efficient. We design simple and to-the-point learning solutions that engage learners, allowing them to use their new skills and knowledge to achieve new heights.
We start each learning project with an analysis of your business needs and your employee's learning needs. We'll only recommend a course if training is a solution in your situation.
We select the best solution for your context. Although we are renowned for our online courses, we have great success with classroom and collaborative training. And let's face it: blended approaches work best.
We align our learning solutions to your existing resources, taking into consideration your employee's constraints. Too many good courses are not achieving the desired results because they are isolated from the reality of learners.
I hate wasting time and money and I am convinced most people do too.
So, I have decided to do something about it.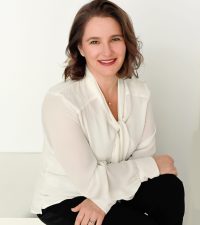 Let's talk about how we can help you reach your goals.