Large Scale Multiformat Systems Training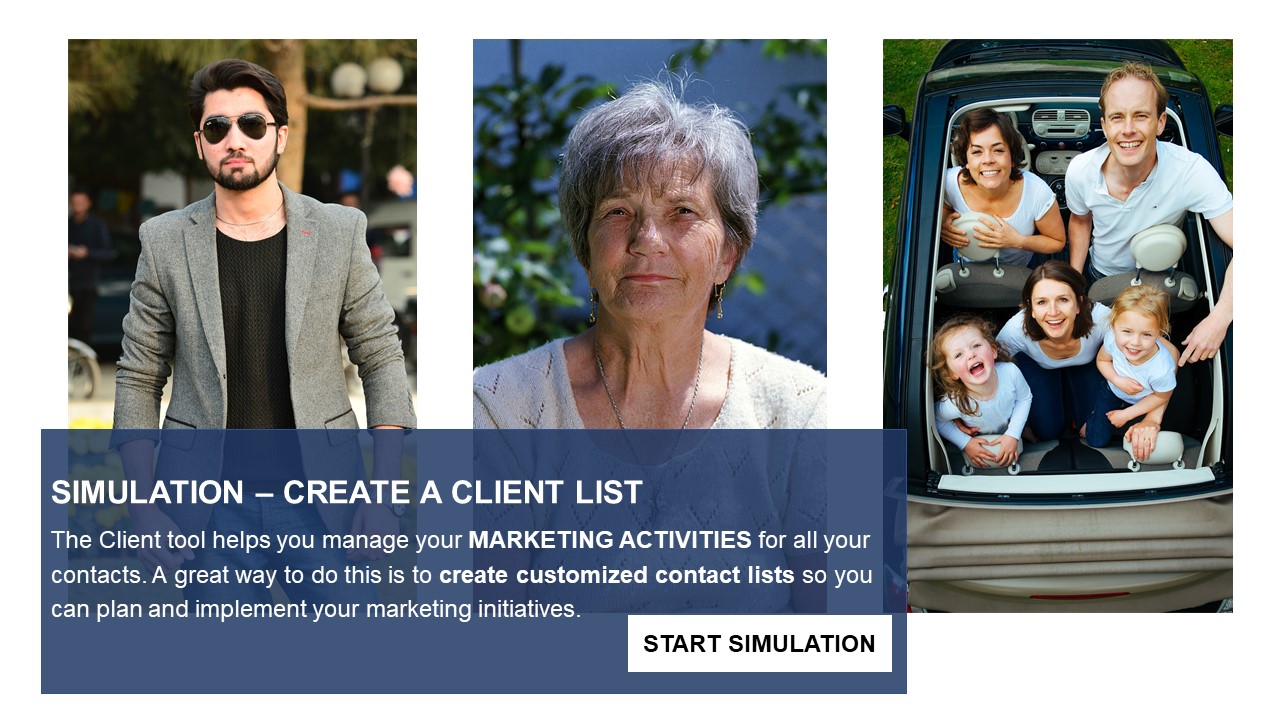 A large insurance company acquired another company and needed to integrate the Insurance Agents and their team members to the new brand and culture while providing them with new business systems and tools.​
Change of brand and systems happened over a 5-year period, with several implementations each year
Insurance Agents couldn't all come in and receive classroom training, as they were dispersed geographically over 3 provinces
No sandbox was available for Agents to practise using the new systems
System development was sometimes delayed, with changes to visuals and functions up until launch
When experts develop systems training, they often describe all the system's functions, without any link to the user's everyday job.
We adopted a task-oriented and a just-in-time approach, to ensure Agents had access to the training when they needed it and to increase retention. For each system:
We analyzed the tasks that each stakeholder group needed to accomplish in the system.
We analyzed the learning needs of each stakeholder group.
We developed and delivered a blended learning strategy where training elements were offered to learners, depending on their learning needs:

A video demo demonstrating the high-level functionalities and usefulness of the system
A dozen task-oriented system simulations allowing users to practise doing the most common tasks in the system
Multiple "one task, one job aid" showing step-by-step processes

We complemented the Agent training with small group pre and post implementation virtual calls, where Agents could ask questions and voice concerns.
We offered additional classroom training and additional job aids, when needed, to the back-office staff. 
Note: The example shown has been modified to protect real company data, but it shows our approach and work. Wouldn't you want us to do the same with your content?
Would you like to start a project with us?
No organization or project is too small or too big. Just contact us and we'll help you.