Medical Record-Keeping Elearning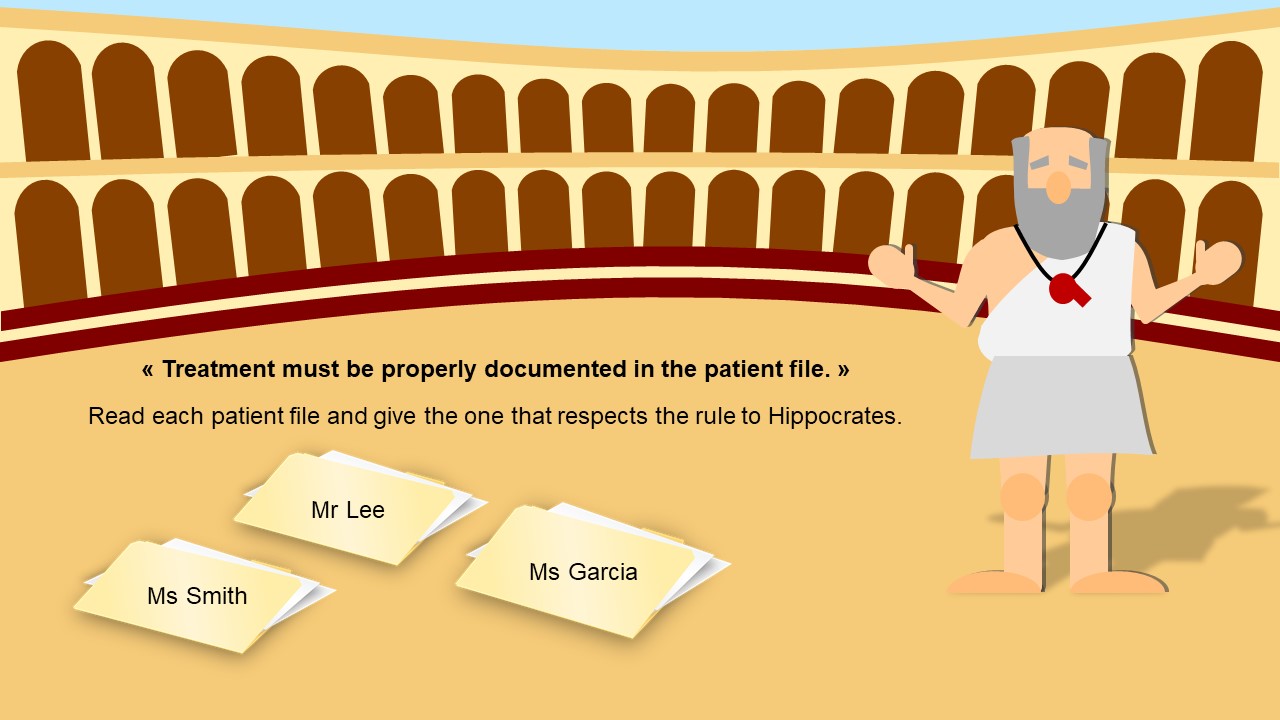 A medical union wanted to ensure that its members knew about all the record-keeping rules stated in their professional order policy documents, to protect both public and the doctors.
Policy documents listing all the things employees must and can't do are very boring
The course had to cover four policy documents and multiple practising contexts
Learners already knew about the rules
If the learner did not understand and follow the policies correctly, they could be fined
Doctors from all specialties had to relate to the content and learning activities
Compliance training often starts by asking learners to read a long and boring policy.
We analyzed the business and learning needs. Since learners already knew about the policy, having read and discussed it in their initial training, it was decided that they only needed a refresher.
We designed activities where the learners actually put into practice the content of the policy. For example:
Find the error in the patient's file
Record the patient's procedure in the right record store
Select the correct elements to add to the patient's file
Select a regulatory electronic file system
 Etc.
We organized the learning activities into modules and used a fun cartoon theme. Hippocrates, as the learning agent, either praised the learners or gently berated them when they answered questions.
To ensure the content was accurate, not only did we meet with the client's Subject Matter Expert, but we also had the storyboard validated by the professional order. We sat with one of the continuous education and remediation experts and made sure we understood each of their comments before adjusting the learning activities.
Note: The example shown has been modified to protect real company data, but it shows our approach and work. Wouldn't you want that we do the same with your content?
Would you like to start a project with us?
No organization or project is too small or too big. Just contact us and we'll help you.