Microlearning for Information Security Compliance Training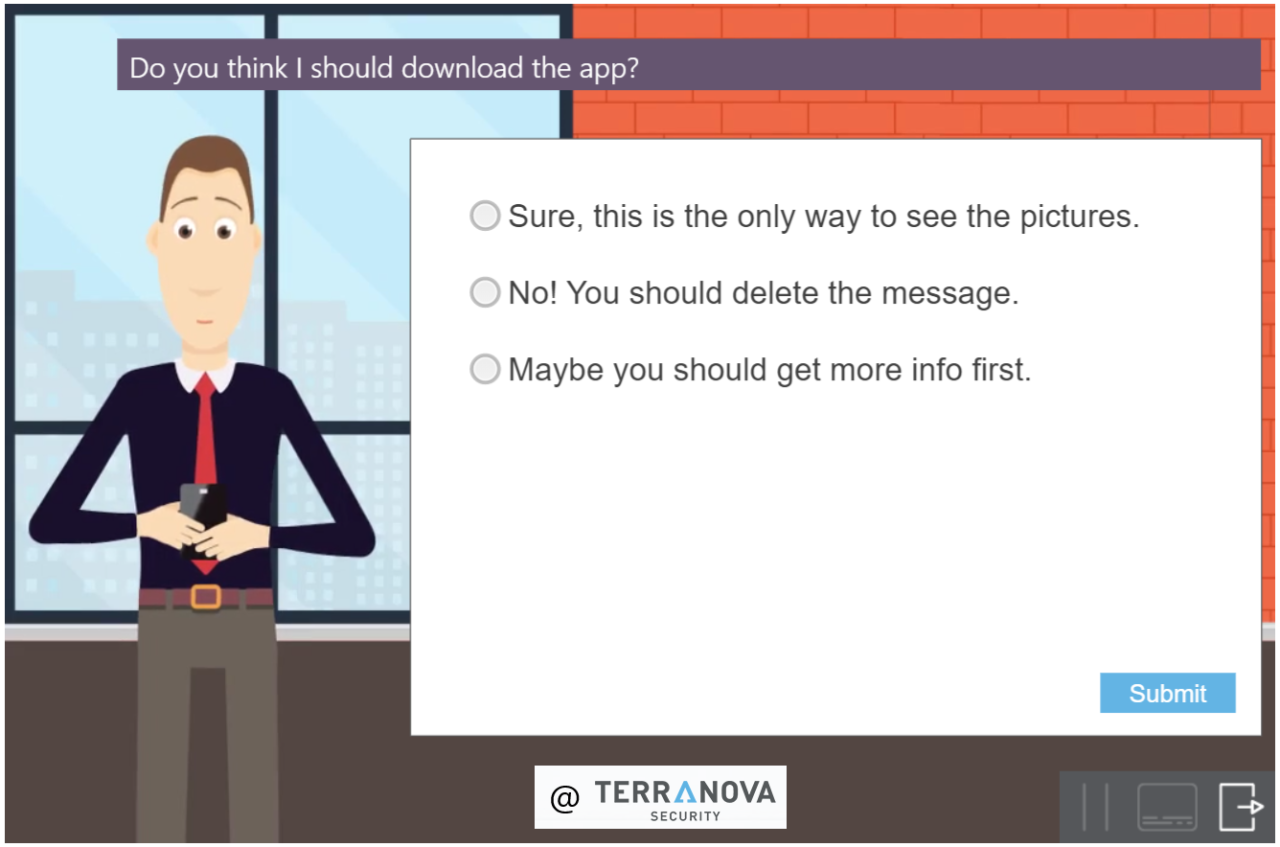 A client selling Information Security compliance courses wanted to add interactive microlearnings to their campaign offer to increase retention and learning.
Subject Matter Experts were turning each microlearning into longer courses
Scenarios had to use a maximum of 2 characters from a character pool with set personality traits
Scenarios needed to link to existing courses content
Scenarios had be diversified yet follow a certain structure
Scenarios often stay theoretical instead of showing real consequences of the learner's choices
To keep the microlearning to a short learning event, we concentrated on one behaviour we wanted the learner to adopt per microlearning.
We created a dozen different situations (so far), using different characters and locations, using the following structure:

After a short 2D animated situation, we ask the learner to help the character decide on the best course of action.
When the learner selects an option, we show the consequence of that action instead of staying theoretical. For example, if the learner decides to click on an attachment in a phishing email, the character's computer gets infected by a virus. If he decides to forward the phishing email to the IT Department, he gets congratulated.
We finish the scenario with a general feedback where the characters explain a few best practices for that situation.
At the end of the scenario, we give the learner the choice to rerun the scenario, trying different answers.
Would you like to start a project with us?
No organization or project is too small or too big. Just contact us and we'll help you.